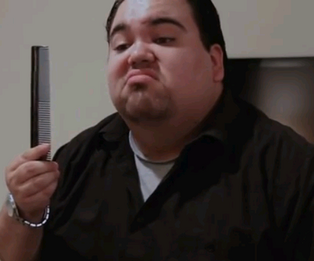 Billy is a criminal enforcer who retrieves his superior's payments through brutal and sadistic hair combing. 
Size
Height: 5'9
Weight: Likley 246lbs
Powers and Abilities
Interrogation: He is a masterful interrogator who is sadistic and cruel to those of whom he is sent to comb. He knows how to use a comb and hair tonics to his advantage in order to further spook his victims.
Appearances