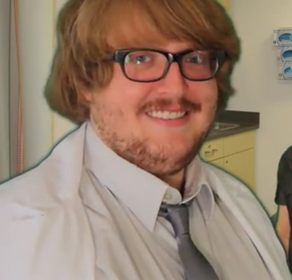 Dr. Smoothstein is a plastic surgeon. 
Biography
Dr. Smoothstein was hired by a Mr. Benster to make his face bigger. He has had very few patients since his last lawsuit. 
His surgery mostly consisted of drawing on Benster's face with a blue marker and than claiming that the surgery was a succes, Mr. Benster happily took his advice.
Appearances