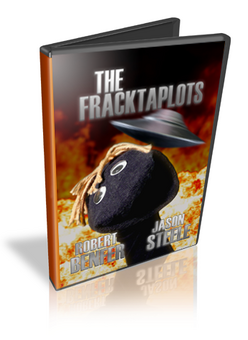 The Fracktaplots is a film, written, directed, and staring Robert Benfer. It was released March 12th, 2010. 
Plot
A man who is constantly pushed around by everyone is visited by an alien race. The aliens seem to be just a nuisance at first, but eventually become a huge problem when they begin to kill everyone that's been giving him a hard time.
Cast
Public Response
Upon the film's announcement Robert's fanbase showed polarized responses of intense outrage and intense interest in the film. The outrage was not only motivated by the unexpected drop of production in Joe Cam but also by the change of "KnoxsKorner.com" to "BadIdeaPictures.com". However, the general consensus after the release of the trailer changed from polarized to lukewarm when it was revealed that Econoline Crush would provide the film's leading song "Surefire".
Community content is available under
CC-BY-SA
unless otherwise noted.